Perforated Metal
Perforated Metal is fast becoming one of the most exciting products for use in commercial and domestic applications. It is highly versatile, attractive, readily formed and its possibilities are virtually endless. This combined with great economic value, low maintenance, and long term value, make perforated metal the perfect choice for savvy designers.
Perforated Metal is available in a wide variety of materials including stainless steel, aluminium, galvanized steel, brass and copper. It can also be finished by either brushing, polishing or powder coating in broad range of colours – making it the perfect option for projects requiring extra impact. It is easily maintained, and dependent upon the material type, can be resistant against our harsh Australian conditions such as corrosion and weathering.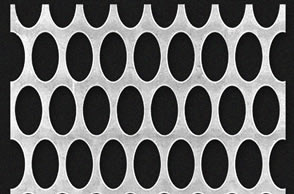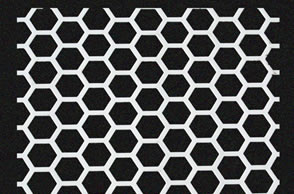 The most common types of material suitable for perforation include Stainless Steel, Copper, Aluminum, Aluminum Alloys, and Brass.
We are able to offer all standard hole shapes and patterns. The most popular shape, and most commonly seen, is the round hole. Other standard hole shapes include Square, Triangle, Long hole, Clover, Heart, Hexangular.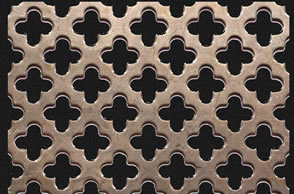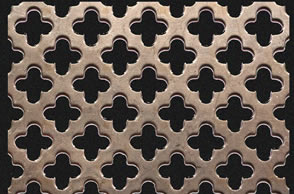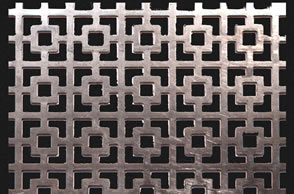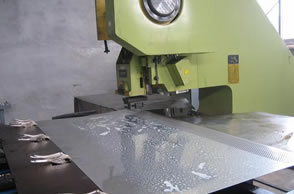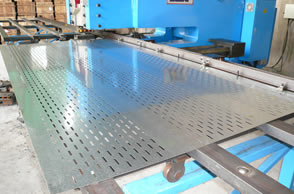 Ask us about custom perforations in your own shape. Perforations can be made in almost any shape and pattern. As most building projects are unique, we believe that consideration should be given to having your own unique pattern for perforation. Please contact us with your design specifications as custom perforation is available. Alternatively, one of our designers will create a unique pattern to aesthetically meet your needs. For more intricate designs, Laser cut patterns could be considered. Complete fabrication is available – please advise us of your needs.


material

thickness
(mm)

Aperture

(mm)

hole spacing

(mm)

wide
(m)

length
(m)

punching rate
(%)

weight
(kg/m2)

Coil sheet

0.2

6

2

1

20

44

0.88

0.35

5

4

1

20

24

2

0.45

6

3

1

20

35

2.5

0.8

3

3

1

20

19.6

3

Flat sheet

0.5

1

1

1

2

19.6

3.14

0.8

1.5

1.5

1

2

19.6

5

1.5

2

2

1

2

19.6

9.4

3

5

16

1

2

19.6

18.8

stainless metal plate

0.5

1

1

1

2

19.6

3.14

0.8

1.5

1.5

1

2

19.6

5

1

2

2

1

2

19.6

6.28

2

5

16

1

2

19.6

6.28

Aluminum

plate

0.5

1

1

1

2

19.6

1.08

0.8

3

3

1

2

19.6

1.72

1.5

2

2

1

2

19.6

3.24

2

4

16

1

2

19.6

4.23