Crimped wire mesh
Crimped wire mesh is no unify specification The material, wire diameter and opening aperture is different according to the applications.
Material: Steel wire, Galvanized wire, Stainless steel wire etc.
Wire diameter: 0.4-12.0 mm
Opening aperture: Min 2.0mm
Weaving type: Plain Crimped, Intermediate Crimped, Lock Crimped, Flat Top Crimped.
Applications: Mining and Oil industry, Architecture, Cultivation, Decoration etc.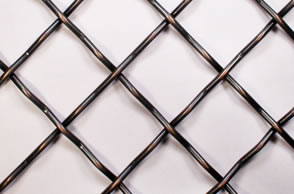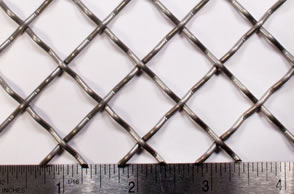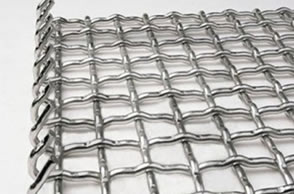 Vibrating Screens Specification:
| | | | |
| --- | --- | --- | --- |
| wire diameter | Open size | Width | length |
| 2mm | 5*5mm | 0.5-2.5m | max3m |
| 3 | 8*8mm | 0.5-2.5m | max3m |
| 4 | 12*12mm | 0.5-2.5m | max3m |
| 4.5 | 15*15mm | 0.5-2.5m | max3m |
| 5 | 20*20mm | 0.5-2.5m | max3m |
| 4 | 25*25mm | 0.5-2.5m | max3m |
Hook:45°,Hook length:50mm,thickness of sheet:1.5-2.0mm